If you like to go fishing you will for sure come up once with the question whether you should get your own fishing boat or not. With a boat you have the best possibilities to reach places that you can't from the bank. On the other hand, many people think that owning a boat has got a lot of downsides. First of all, there is the high purchase price as well as the required storage space and the logistical effort to transport it. This doesn't need to be the case if you would go for an inflatable fishing boat.
There are already entry-level models at a very affordable prices which are easy to transport in a backpack. For any demanding anglers there are also some high-quality inflatables that can be transported in the trunk of your car as well as used with an motor. In the following we are going to show you the possibilities and the limitations for fishing with an inflatable boat.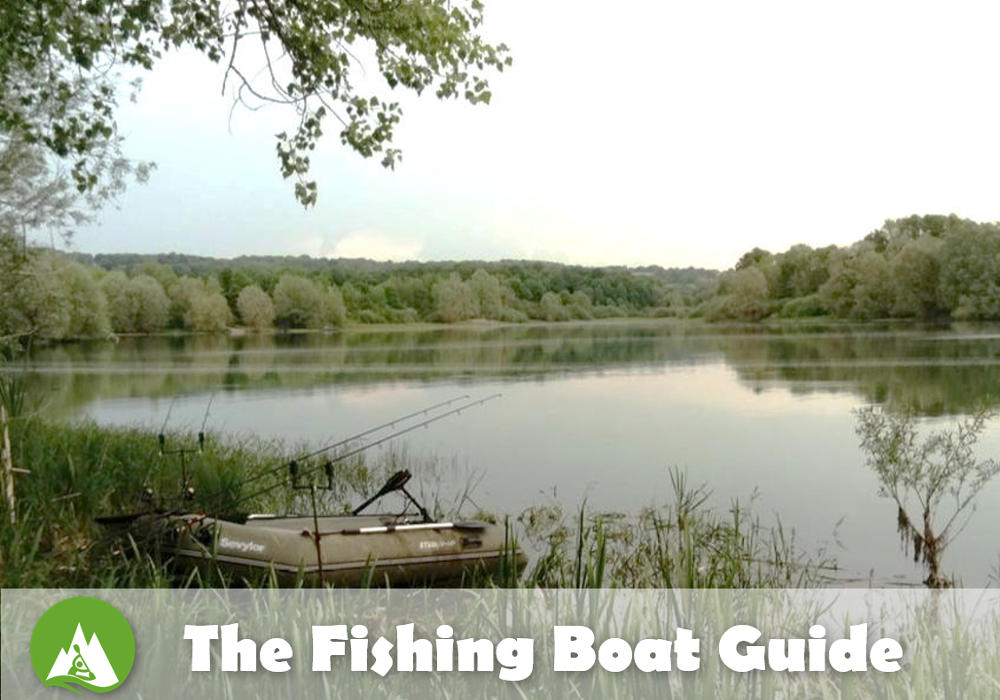 Inflatables are boats that consist of several air chambers, which are inflated with a high output air pump. Most of the models on the markets don't need more than 15 minutes setup time to make them ready to use. They are driven with paddles, oars or a motor. Depending on the price you spend for the inflatable boat they are either made of PVC or a woven fabric coated in rubber, whereas the second one gives the boat a better robustness.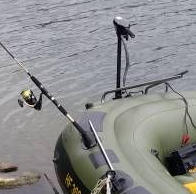 Some manufacturers have been focused since the last years on the demands of anglers and they have benn designed especially a few models, which fit the needs for fishing. They are equipped with built-in fishing rod holders. With most of the models you have got also the possibility to equip it with a outboard motor. Some passionate hobby fishers put a solid floor in the boat.
A widely spread rumor that inflatable boats are unsafe should be discussed at this point. It's true that hard shell boats are more solid and last longer but in terms of safety inflatable boats have also to meet some safety regulations. Even if you would have a lack with your inflatable it has to be still possible to get with it to the next bank. Most of the manufacturers build their boats with separated air chambers in order to avoid that the boat sinks when having a damage in the boat skin.
What are inflatable fishing kayaks?
Some angler like to use a fishing kayak for their tours because even without a motor you are fast on the water thanks to the boat shape and the paddle. You can't compare fishing kayaks with standard inflatable kayaks because fishing kayaks have more comfortable seats in order to sit comfortably for a long while. In addition to that, inflatable fishing kayaks are very compact and therefore easy to transport and to store. You are able to move fast and quiet on the water and you don't chase away any fish.
A frequently asked question about fishing kayaks is if it's possible to stand in this kind of kayak. Standing in a fishing kayak is of course more difficult than in a normal fishing boat. Finally, it really depends on the kayak itself. The wider a kayak the better and more stable it lies on the water. However, a wide kayak is therefore slower. That's why you should know what are you are looking for. If you would like to paddle longer distances or against the current on rivers then a slim kayak would be the right choice.
For whom inflatable boats are the right choice?
Inflatable boats for fishing are very practical and come with a lot of advantages but compared to solid fishing boats they have also some downsides. In the following, we are going to give you a short overview of the advantages and disadvantages, so that you can make the right decision.
Advantages of inflatable fishing boats
Advantages of inflatable boats
+ Possibility to fish in areas of difficult access
+ no storage costs
+ boat ramp and driveway not required
+ easy to transport without trailer
+ affordable entry-level models available
+ comfortable to sit in
Disadvantages of inflatable boats
– little choice of models
– Standing while fishing not possible with cheap models
– less spacious and stability than a rowing boat
– Vulnerable to grounding and sharp objects
When going for an inflatable kayak, the decision is mainly based on the huge advantage in terms of transport and storage. There is no investment for a boat trailer or any running costs for storing the boat in case of an inflatable. You can easily store your inflatable fishing boat in your basement. With a small inflatable boat you can even reach places where anglers with a big fishing boat won't get to. On the other hand, going for an inflatable boat means also that it's more vulnerable to sharp objects like branches or rocks. But if you are ready to invest a bit more you can get a really robust inflatable boat.
Inflatable fishing boats with motor
Using a motor for your fishing boat is not only a question of comfort. If you have got your whole equipment with you it may not be very practical to use paddles. In this case you should pay attention that you have the possibility to attach a motor to the boat. Most of the bigger inflatable boats come with this option.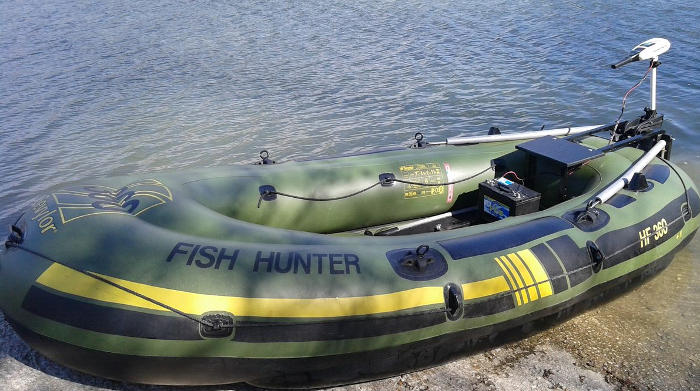 Be aware that using a motor is not permitted on every lake or river and depending on the motor power you may need a boating license.
Best inflatable fishing boat
The right inflatable boat for fishing depends on your needs and your preferences as well as your budget. There are some entry-level models and professional models available. There is not the one manufacturer, which covers the complete range. Well known-manufacturers exist for entry-level boats, like Intex and Sevylor. In the higher price range there are manufacturers from the paddle sports area or manufacturers, which are specialized on fishing boats only. In the following we are going to present you some models for each target group.
Entry-level inflatable fishing boats
Inflatable boats are already available under $100. They are made for little fishing tours on calm water. They are equipped with built-in fishing rod holders and can be powered by an outboard motor. In addition to that, they offer enough space for your fishing equipment. The manufacturer Intex offers with the Seahawk 2 or with the Excusion 4 some inflatable boats, which are also quite popular among anglers. Also, the well-known manufacturer Sevylor has got the one or other model on the market. The Fish Hunter FH280 is a popular model for occasional anglers who like to go fishing from time to time and who don't want to worry about the transport of their boat.
Excursion 4
Intex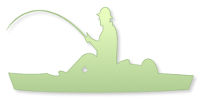 Seahawk 2
Intex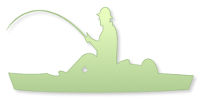 Fish Hunter FH280
Sevylor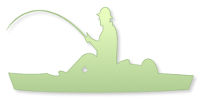 High-quality inflatable fishing boats
High quality inflatable boats are made of very resistant material and can be used with a higher operating pressure. A higher pressure gives the boat more stability, which can be a great advantages for some anglers who like to stand up in the boat. Some of the inflatables come with a solid bench seat and with an inserted floor. All high-quality boats can be powered with a outboard motor. In comparison with the cheaper model you can use a more powerful motor.
The Intex Mariner 4 is a quite big inflatable boat that comes with oars. However, you can get a motor mount and a motor for it at a very fair price. It's one of the cheapest high-quality inflatable fishing boats.
The Solstice from Swimline is a quite resistant inflatable boat, which has a great stability. You can easily stand in this boat. It's a good boat for one person and it should be powered by a motor.
The Colorado XTS from Classic Accessoires is not the typical fishing boat you would think of at first. It's a pontoon boat that relies on two pontoons in order to float. If you are fishing on your own, you should definitely consider this boat. It has got even a transport wheel that allow you to put it easily into water. There is the possibility to use a motor and it comes with a lot of extra features, such as pockets or swivel paddle.
Mariner 4
Intex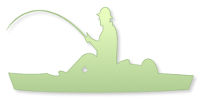 Slostice
Swimline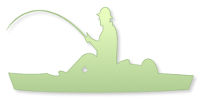 Colorado XTS
Classic Accesosories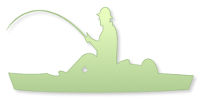 Inflatable fishing kayaks
Inflatable fishing kayaks are lighter and easier to transport than typical inflatable fishing boats. They are especially made to go anywhere motor operation is not permitted. Because kayaks are only driven by paddling and not by a motor. Therefore, you reach much better areas that are difficult to access.
The Straitedge is quite popular inflatable fishing kayak from the well-known manufacturer Advanced Elements. Advanced Elements has a good reputation for high-quality kayak than can be operated with a high pressure. It has got a very comfortable seat and a lumbar support as well as two rod holders.
Another inflatable kayak for anglers is the Colorado from Sevylor. The interesting point on this boat is actually that it's a 2 person kayak. If you like to go fishing with another friend, then this kayak is definitely worth a consideration.
Straitedge
Advanced Elements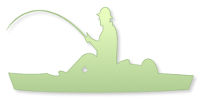 Coleman Colorado
Sevylor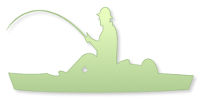 Conclusion
An inflatable boat can be the better option for amateur anglers in many cases. Especially for anybody who hesitates buying a fishing boat because of the high investment, the required effort for transport and storage, an inflatable fishing boat is without doubt a great alternative. You will already explore fishing in a different way with even an entry-level inflatable. And for every angler with higher demands and expectations, there are also some really good models on the markets.