A canoe trip in Sweden is a dream for many paddling enthusiasts. The country offers endless possibilities, so that the choice is quite difficult. Many regions are so thinly populated that canoe trips are also possible, on which you can enjoy nature as good as all alone. Traffic noise is almost never present, because either often no roads pass nearby or only small roads that are not busy. So Sweden is a canoe destination that satisfies the longing for untouched nature and isolation.
In this article we would like to introduce you to the most exciting regions for canoeing and kayaking in Sweden. From lake landscapes with canals and countless islands, to natural rivers and urban paddling regions, there is something for everyone. It is also possible to discover the coastal regions in the west and east with its archipelago. We do not provide any routes here, but would like to inspire you for your next canoeing vacation and support you in your research.
Sweden as a destination for canoe and kayak trips
Besides region for canoeing that promises absolute solitude and tranquility, it is also the nature that attracts us paddlers to Sweden. The country has almost 96000 lakes, breathtaking coasts with archipelagos, endless forests and white sandy beaches.
The south of Sweden is quite densely populated by Scandinavian standards. Accordingly, the accessibility by public transport is good here. The paddling areas have numerous canoe rentals and small villages and towns are never far away to fill up your own provisions. Due to the Everyman's Right, wild camping is no problem and makes most paddling tours a lot less complicated, if you are equipped accordingly. Nevertheless, campsites can be found in many places.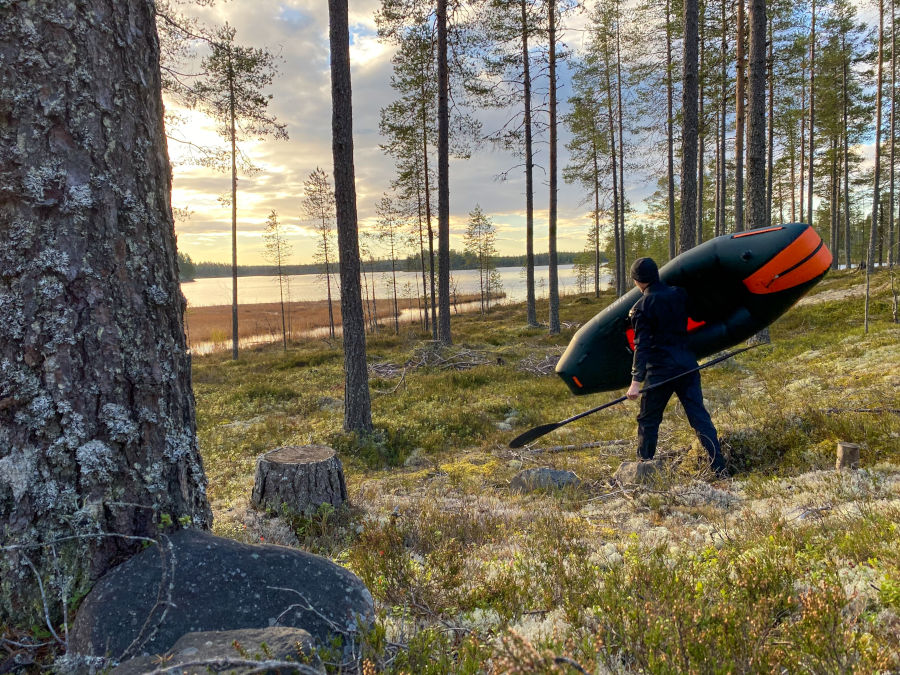 The north with Lapland offers opportunities for canoe trips in extreme remoteness, which are also then more difficult to reach. Here are for the tours not only a particularly good preparation of need, but also plenty of paddling experience. In general, the further north you travel in Sweden, the more you will have to deal with mosquitoes. The main season for mosquitoes is from mid-July to mid-August. From then on, the first night frosts set in and the number and mobility of mosquitoes decreases significantly.
Swedes also love to explore the nature by kayak or canoe. Therefore, you will often have no problem to find a boat rental especially in the popular and well visited areas. But of course you can also come with your own boat. For tours on lakes lasting several days, inflatable canoes or folding canoes are very practical, as they not only offer a lot of space, but are also easy to transport. For adventurers, the use of packrafts is also a good idea, with which you can combine hiking and paddling.
Best time for a canoeing vacation in Sweden
Especially in southern Sweden you should try to avoid the vacation season in summer. Many Swedes like to travel in their country at this time and use the surrounding lakes and nature reserves for their summer vacations. You can check the exact dates of the school vacations in Sweden on the internet before. In Scandinavia, good weather is often a gamble. Lots of sun and warm temperatures are not guaranteed in any month. However, the best chances are in July and August. In these months you also benefit from the long days and the fact that it does not get really dark. In any case, you should be equipped for a canoe trip for changeable weather, because the weather can change incredibly quickly.
Packing list for several days paddling trip in Sweden
To make your canoeing vacation successful and fun, you should have the right equipment with you. If you want to make your tour independent of a canoe rental company, then an inflatable canoe or a folding canoe as a boat is recommended, especially for the long journey. For outdoor enthusiasts, packrafts are also suitable, which can be used to combine paddling with hiking and biking. We would recommend a canoe or a packraft.
Since the weather in Sweden can be quite changeable, you should definitely take rainproof and warm clothes. In addition, there is some camping equipment, such as tent and sleeping bag, which should also be designed for bad and cold weather. The further north you travel, the more mosquitoes accompany you during a canoe trip. We have come to appreciate anti-mosquito coils, as they are pretty good at keeping mosquitoes away. But and also a mosquito net for the head should not be missing especially in Lapland in the packing list. So that the things also remain dry if it rains times on the tour, you should not forget in no case a few good dry bags. In our opinion, water shoes are also indispensable for canoe tours lasting several days
Tent
Sleeping bag
Camping mat
Hammock
Camping chair
Camping tableware
Camping Stove
Tarp
Anti-mosquito coils
Mosquito net for head
Sun hat
Water shoes
various dry bags
Dalsland – The perfect destination for paddling beginners
For canoe beginners, Dalsland is an ideal introduction to the Swedish wilderness. The region is characterized by its narrow and long lakes. Thus, there is hardly ever a swell worth mentioning and the way to the next shore is always nearby.
Dalsland is located about 200 km north of Gothenburg and stretches along the Norwegian border. The journey from Gothenburg or Oslo is therefore easy. Civilization with its asphalt roads, supermarkets and restaurants is never too far away and yet here you have the feeling of loneliness and vastness. The great danger that you are on your own here in secluded wilderness is therefore not given here.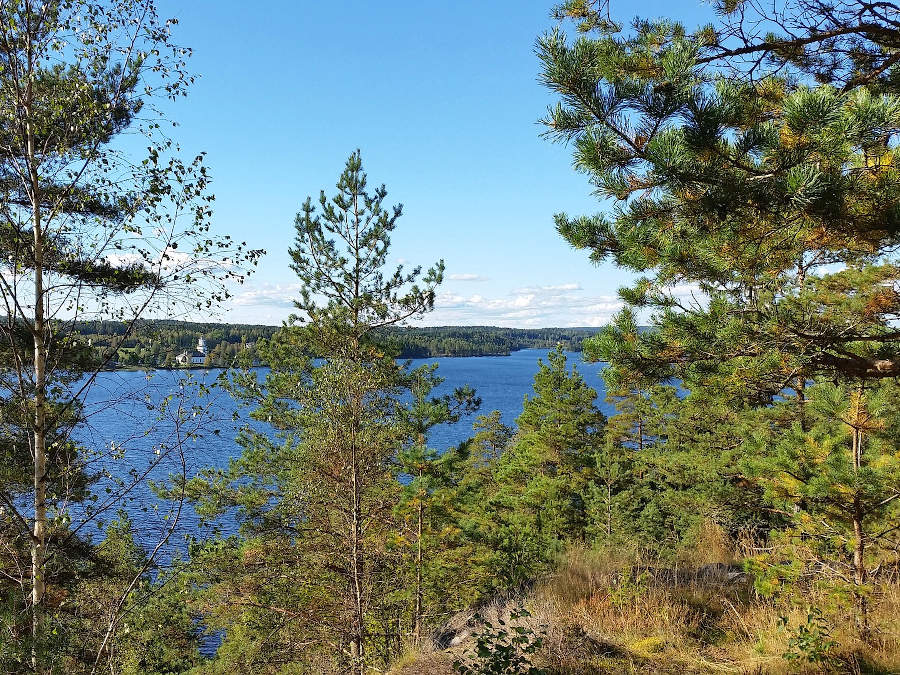 With over 400 lakes and numerous rivers, canals and locks, surrounded by a slightly hilly landscape, the region is unique in Sweden. Thus, Dalsland gives paddlers in particular endless possibilities for a canoe trip. Numerous islands also invite you to take a break or spend the night. Between the lakes there are hills with beautiful forests. From time to time, small villages with the typical red wooden houses can be found near the shore. The region has adapted to canoeists, and campsites with fireplaces and wood as well as toilet and shelters await paddlers at many shore points and small islands. For the equivalent of three euros a day, there is a nature care card that allows the use of these designated places. It is also good to know that all lakes in Dalsland have drinking water quality.
However, due to the fact that the region is so easily accessible, offers a nature as you would expect from Sweden and offers paddling conditions even for beginners, you have to share the beautiful nature with numerous paddling friends, especially in the high season. This should not be a big problem, but it is said that canoe tourism in Dalsland has become mass tourism. There are for example German tour operators through which you can book your complete tour with travel and all equipment. By bus it goes then from Germany to Dalsland and also the food is transported directly from Germany, in order to reduce the costs. This also meets with displeasure in parts of the population, since the local tourism industry only gets a little of it. In the evenings, for example, one is often left out when the shelters are already occupied by other paddlers.
A good idea in the high season is not to choose the typical routes on the lakes Le Stora and Foxen to avoid all the groups of tour operators. Coupled with the Swedish vacation season, there can be up to 5000 canoes on the lakes every day. Also, be aware that some lakes are open to motor traffic. Therefore, you should put your route on less popular lakes and by the numerous watercourses that connect the lakes, especially also offers a round trip.
Vänern – The Swedish Inland Sea
Lake Vänern is located in the southwest of Sweden and is the largest lake in the country and the European Union, and still the third largest in Europe. With a width of 75 km and a length of 140 km, it can rightly be called the Swedish inland sea. At first glance on the map, it is almost impossible to imagine, but Lake Vänern has about 22,000 large and small islands, as well as archipelagos (bare rock islands), which are located mainly near the shore.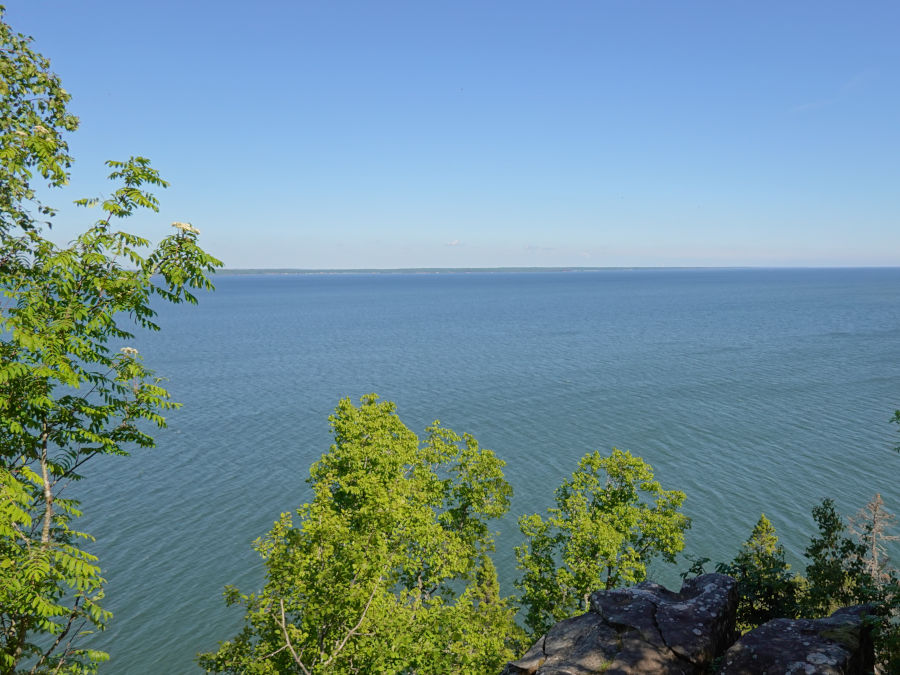 However, some archipelagos are nature reserves under special protection, which has allowed to preserve a fascinating natural landscape. Here you should pay attention to where you can land with your kayak and where not.
Especially for sea kayak fans, Vänern is very suitable, but also generally for paddling beginners, because many small towns and other activities are waiting for you on the shores of the lake. However, for most of the paddling tours you need to have a good basic condition.
Numerous small towns and villages are located around the lake. Karlstad with over 60,000 inhabitants is the largest one and is located on the northern shore of the lake. Vänersborg is the largest town at the southern tip. The easiest way to get there is from Gothenburg or Oslo. From Oslo there are direct bus connections to Karlstad several times a day, e.g. with the provider nettbuss. From Gothenburg, you can reach the town of Vänersborg within 40 minutes with a direct train connection.
Glaskogen – A dream for canoeing
Glaskogen is also located in southwestern Sweden and is a nature reserve with winding rivers, small and large lakes, and vast forests, some of which are untouched. Unlike the other canoeing areas in southern Sweden, the Glaskogen Swedish Nature Reserve is well developed, but still allows for true solitude. In total, the area includes about 80 lakes. In addition to moose and badgers, there are also numerous animal species that are rare for Sweden, such as lynx and wolves. In forests there are numerous overnight accommodations for both hikers and paddlers in the form of wooden shelters, equipped with fireplaces and firewood, as well as outhouses. There are also many other bays that are perfect for camping.
Really wild and lonely is the larger lake Stora Gla, which can also quickly become uncomfortable when the weather changes.
The village of Lenungshammar with about 30 inhabitants, located in the heart of the reserve, has a campsite, a small grocery store, café and canoe rental. Canoe rentals are also available in Arvika or Glava Glasbruk. If you want to stay in Glaskogen, you have to buy a visitor's card. The proceeds are used for the care and maintenance of the nature reserve.
The easiest way to get there is from Oslo. Trains run directly from Oslo to Arvika with a journey time of just under two hours. Alternatively, it is possible to travel via Gothenburg, also by train, but with a change of trains and a travel time of about 3 hours.
Swedish Lapland – The rough and lonely wilderness
Lapland is a landscape in Northern Europe, but it can refer to a different size of the region depending on the context. There is no clear geographical definition of the region. Most often, it refers to the part of Scandinavia that lies north of the Arctic Circle. We consider only the Swedish part, which is Swedish Lapland.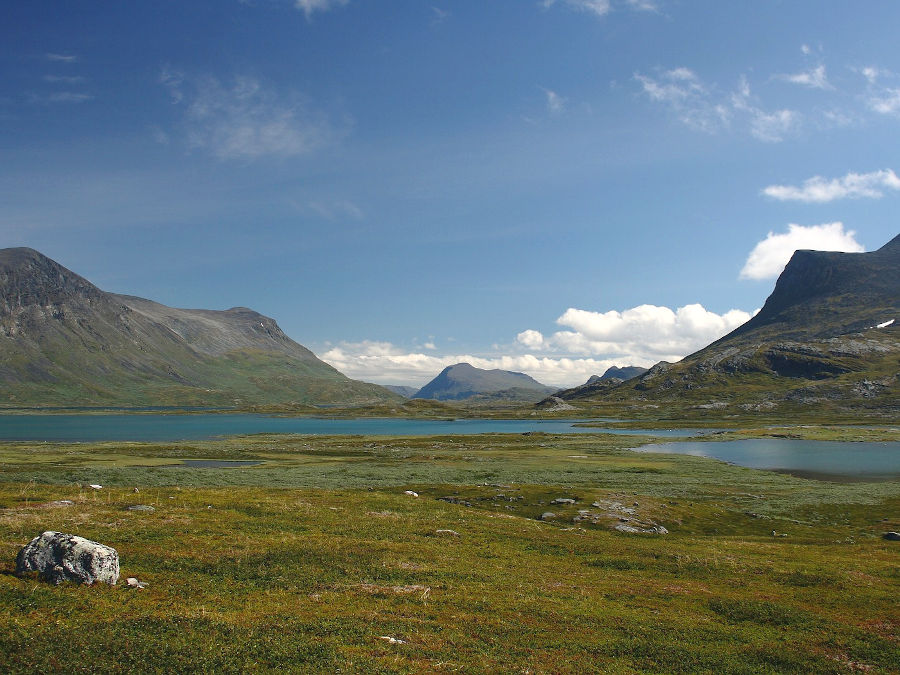 In Swedish Lapland, there is an average of 2 inhabitants per square kilometer. In the USA, on the other hand, there are 37 per square kilometer. In addition, most people in Lapland tend to live in the larger towns. This means that we find large parts of the region that are completely unpopulated. Lapland in Sweden also has numerous lakes and rivers that can be explored by canoe. In addition, the landscape is very much characterized by mountain ranges. So it is the right destination for every experienced paddler who wants to have the great adventure as well as really enjoy the nature and solitude.
Kalixälven is with 461 km the longest natural river in Sweden and a popular destination for river paddlers. The river Torne älv is also a popular destination for paddling enthusiasts.
A very elongated and narrow lake in the south of Lapland is Storvindeln.
Bohuslän – The Wild West of Sweden
Bohuslän is located on the western Swedish coast north of Gothenburg. To the north, the Swedish province borders directly on Norway and to the east on the also popular paddling area of Dalsland. Bohuslän is mainly known for its rocky coastline with offshore islands and skerries. It is also home to Gullmaesfjorden, Sweden's only fjord. What is a paradise for experienced sea kayakers can quickly become stressful or even dangerous for the beginner paddler. Paddling on the west Swedish coast is quite demanding and wind and wave conditions can change quickly.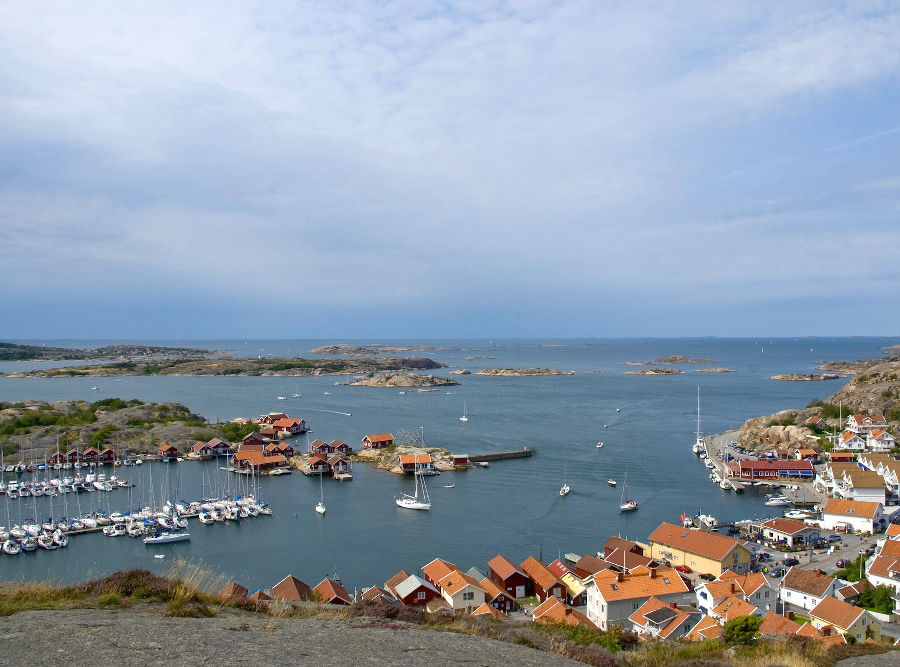 In the north, by the way, is Kosterhavet, Sweden's only marine national park. Since the archipelago is located a bit further from land, it is best to take the ferry from Strömstad. Especially paddling on the open sea should not be underestimated here and participation in one of the tours of the local kayak providers is recommended. Please always make sure that the island where you want to land is not under bird or seal protection. Especially in a national park there are quite a few of them.
The section between the coastal towns of Grebbestad and Fjällbacka is also very popular. The large islands of Pinnön and Otterön offer shelter for paddlers and also good camping opportunities. Fäjällbacka is also a well-known tourist destination on the Swedish west coast, with the steep walls of Vettenberg rising almost vertically behind the village. Numerous islands around Fjällbacka have beautiful sandy beaches and the water here is crystal clear.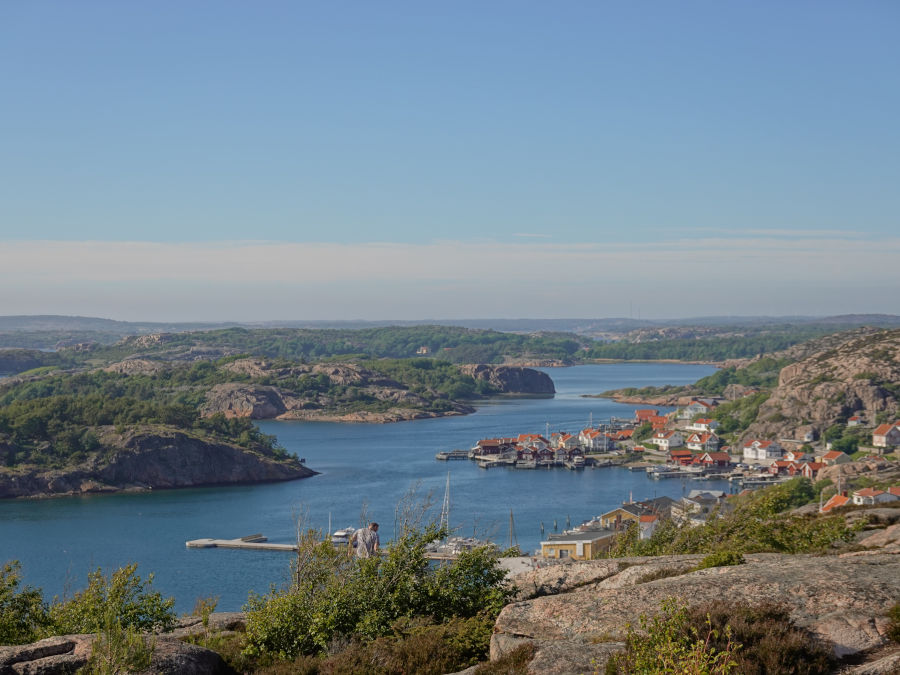 About 13 km (8.1 miles) from Fjällbacka are the Väderröarna islands or weather islands. Most of the 365 islands are small and hilly. On one of the islands there is even a small hotel (Väderröarnas värdshus). The islands are also known for the large number of seals living there, and the lighthouses. Again, if you are not an experienced paddler, you should take a guided tour.
There are so many more beautiful spots on the West Swedish coast that make the paddler's heart beat faster.
Stockholm and its archipelago – A sea of thousands of islands
Stockholm is also a really good spot for paddling. The Swedish capital is spread over 14 islands and just outside the city is the country's largest archipelago and the second largest group of islands in the Baltic Sea after the Archipelago Sea, which belongs to Finland.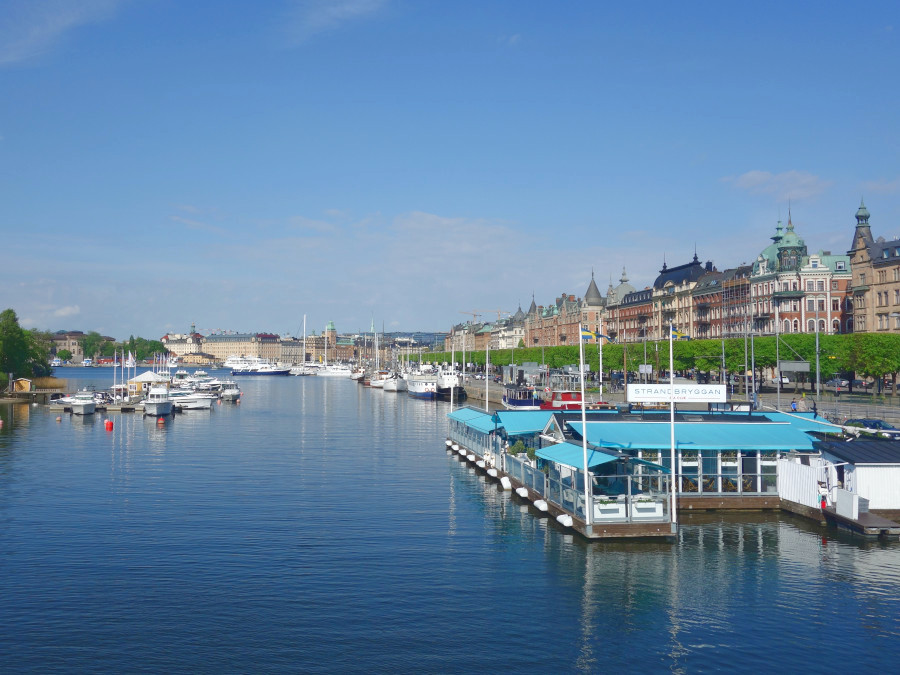 Djurgarden and Langholmen are particularly suitable for urban paddling. On both islands, which are part of downtown Stockholm, there are also rental stations where you can rent a kayak. On Djurgarden there is a huge park and it is very quiet to paddle. We have already paddled this tour and in our report on kayaking in Stockholm you can find the map for paddling and many photo impressions of the tour. But if you want to go around Djurgarden completely by kayak, you have to be prepared for a rougher and more busy south side. Because ferries and large ships also go along here and can cause quite a swell.
The smaller island of Langholmen is quieter. The island was once the site of a prison. Today Langholmen is a green oasis and on warm summer days city residents like to stay here for a picnic or swim. On the website of the rental station of Langholmen there is even an overview of some paddling tours in Stockholm describes and has also drawn them on the map.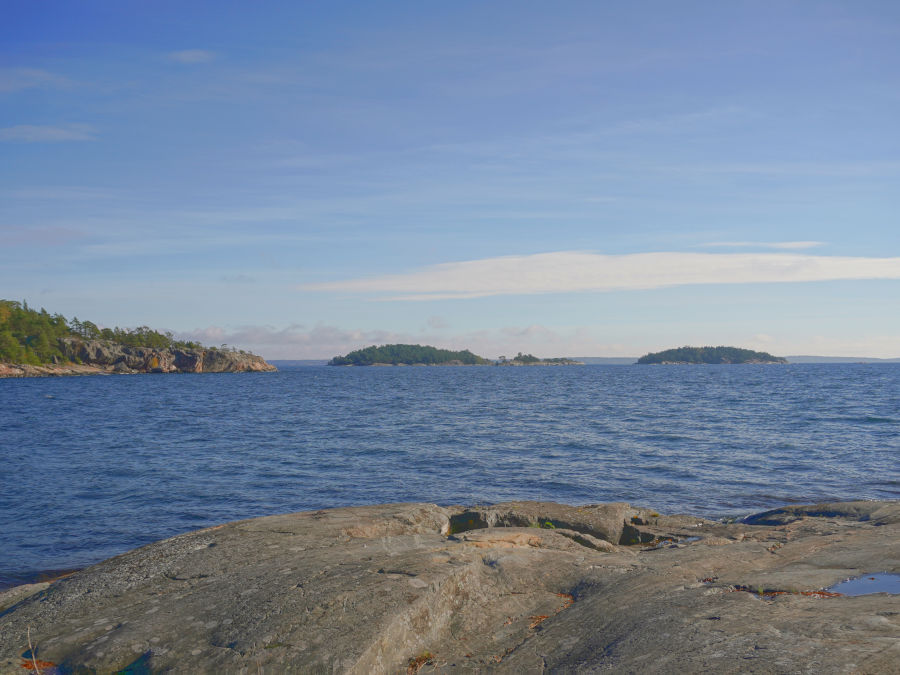 The Stockholm Archipelago with its 24,000 islands offers so many paddling opportunities that you could spend several summer months here. From large islands with villages to small rocky islands for camping, you can find everything here. Important for a tour in the archipelago is above all good and stable weather. Especially a tour with an overnight stay on a small island is something very special. Many canoe stations also rent camping equipment. Most of them also offer guided tours and take care of the equipment and food. If you are not a big camping fan, you can also plan your tour in such a way that you stay in a cabin on one of the islands in the evening.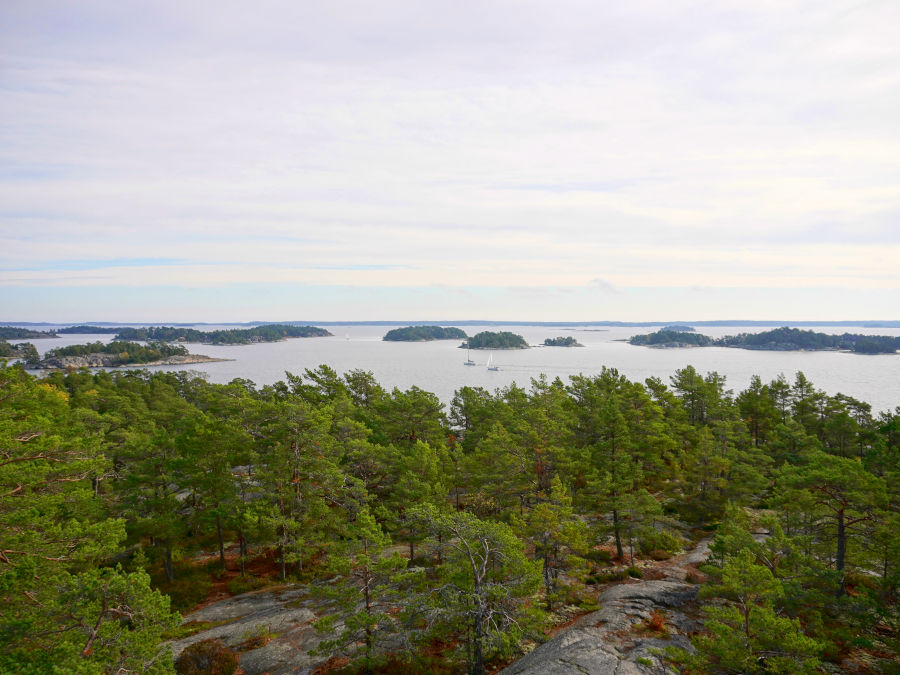 Mälaren – Sweden's third largest lake
In addition to the archipelago to the east of Stockholm, there is Lake Malären (also called Lake Malär) to the west. It is the third largest lake in Sweden. Similar to the Stockholm archipelago, the lake is characterized by many bays, islands and peninsulas. The lake is also home to famous sights such as Gripsholm Castle in Mariefred, Drottningholm Castle and the most important trading center in Scandinavia called Birka, which dates back to the 10th century. It is possible to make day trips to the sights as well as multi-day trips to discover the lake and its beauty.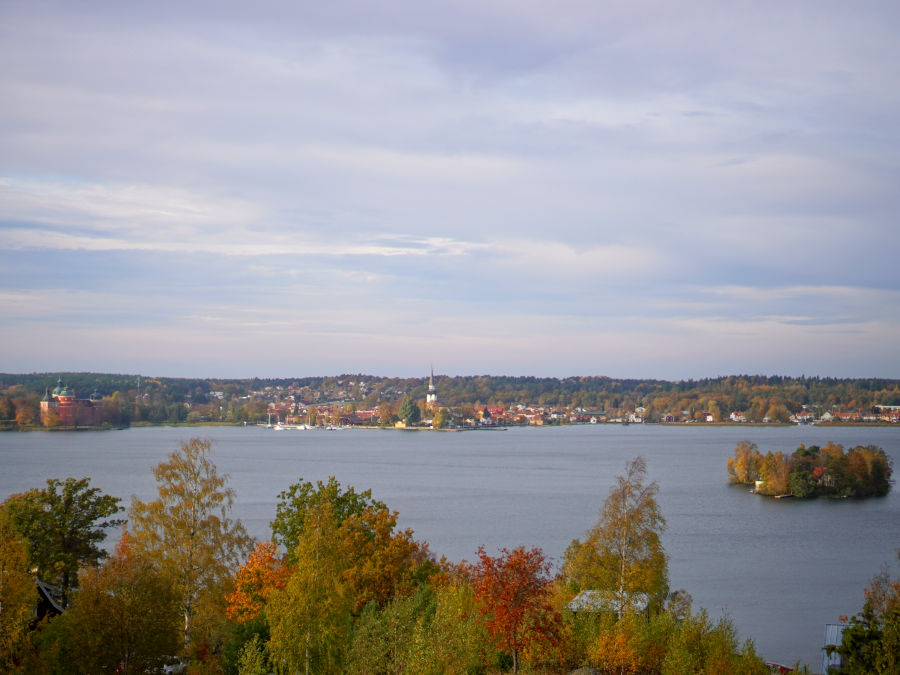 Dalarna is a popular travel region for Swedes. Because here in the middle of the country not too far from Stockholm and Gothenburg there is rough and lonely nature as we know it from the far north. The name Dalarna means "the valleys" and refers to the hilly and wooded landscape of the region. With its numerous large and small lakes and rivers, Dalarna is also the ideal place for kayakers who want to find secluded nature and natural islands on the lakes.
Dalarna – Lonely nature in the heart of Sweden
Dalarna is a popular travel region for Swedes. Because here in the middle of the country not too far from Stockholm and Gothenburg there is rough and lonely nature as we know it from the far north. The name Dalarna means "the valleys" and refers to the hilly and wooded landscape of the region. With its numerous large and small lakes and rivers, Dalarna is also the ideal place for kayakers who want to find secluded nature and natural islands on the lakes.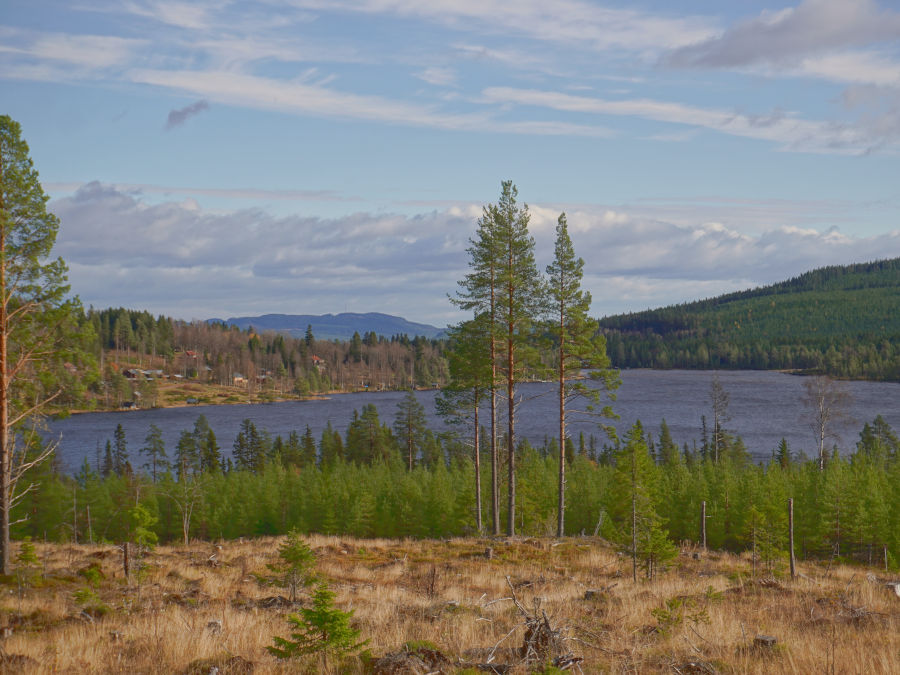 Lake Siljan as the seventh largest lake in Sweden the center of tourism for the region. The south is mainly characterized by its mining tradition and it is rather the north and center of Dalarna that attracts the real outdoor enthusiasts. It is almost impossible to list all the canoeing and kayaking possibilities. Also smaller and very unknown lakes like Rammasjön or Stor-uppdjusen with their small islands offer beautiful nature and full Sweden feeling.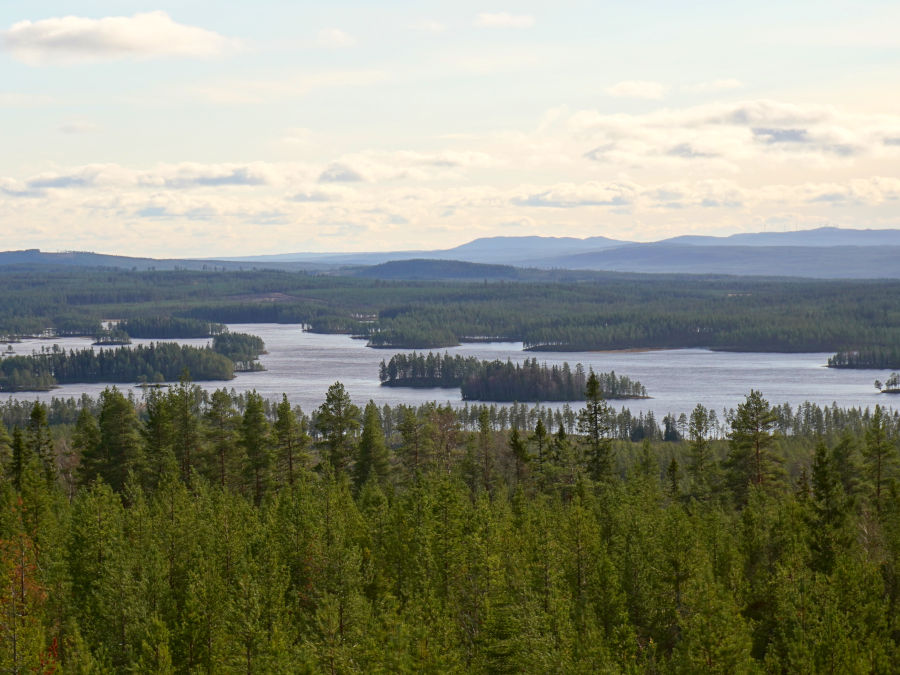 Gothenburg – Cozy urban paddling
Urban paddling is also possible in the Swedish harbor city of Gothenburg. There are small lakes, such as Lilla Delsjön or Stora in the east of the city with surrounding forests, which invite you to quiet tours with picnic breaks. But you can also paddle through downtown Gothenburg.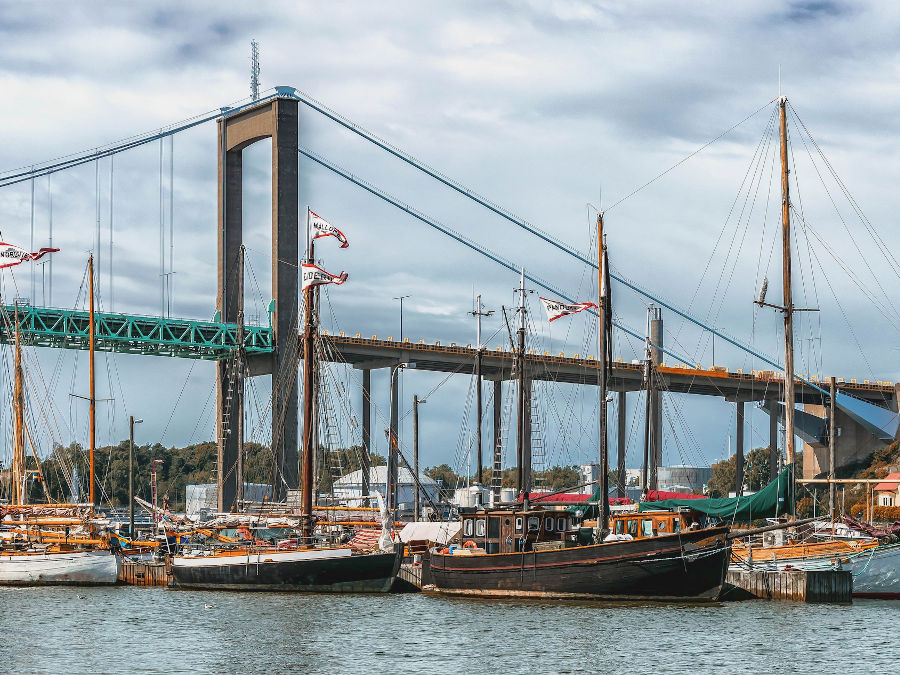 Like Stockholm, Gothenburg also has an archipelago just outside the city that is ideal for sea kayaking. There are several canoe and kayak rental stations in Gothenburg and guided tours are also offered.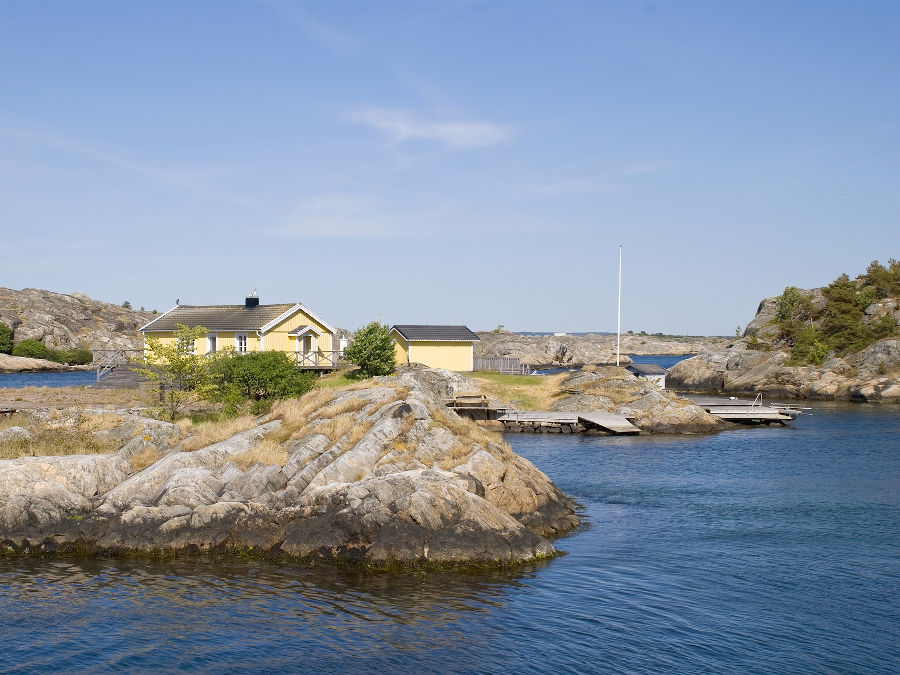 Have we forgotten a paddling region in Sweden that you think should be mentioned? Then write us in the comments and we will gladly include it!