Canoeing enjoys a great tradition and popularity in Germany. And that's quite obvious, because the country with its numerous waters has a lot to offer. From north to south, different paddling areas attract many recreational paddlers to the water every year. So there is something for every taste. Whether impressive mountain lakes in Bavaria, the Spreewald with its labyrinth of waterways or urban paddling in big cities like Berlin or Hamburg. With this variety, everyone should find what they are looking for.
In this article we would like to present you our most beautiful paddling tours in Germany, which we have done in the past years. In addition, there are of course many other destinations that are at least as beautiful. A list of all these possibilities would be almost impossible and therefore this article should serve as inspiration for your next canoe or kayak trip and convince you of the beautiful paddling spots that you can find in Germany.
Canoe trips in Germany for several days
Many waters in Germany offer the possibility to extend a day trip to a tour of several days. It is mainly the large lakes and chains of lakes, but also rivers, which invite you to canoe tours lasting several days. Especially the lakes and lake chains have a good infrastructure of campsites and many of them are even located directly on the shore. Due to the dense population in Germany, there is often no need to carry provisions for several days, as you have supermarkets and restaurants nearby almost everywhere.
As in many other countries, wild camping is not allowed in Germany. While it may be tolerated in some regions, you should not try your luck in nature reserves in particular, as it can get quite expensive. If you are looking for a canoe trip of several days in secluded nature and love wild camping, Scandinavia (e.g. Sweden as a canoe destination or Lake Saimaa in Finland) is recommended, because there the Everyman's Right applies.
South Bavaria – Kayaking between Mountains
If you love the mountains, you will quickly fall in love with the lakes in Bavaria. Here there is not just the one beautiful lake to discover, but a dozen. The lakes impress with crystal clear water, impressive mountain scenery and Bavarian culture on the shores.
We have already paddled numerous lakes in Bavaria and if we had to name our 3 favorite lakes, it would probably be the Staffelsee, the Chiemsee and the Eibsee.
The Staffelsee is actually a moor lake and therefore always warmer for swimming than all the other lakes. In addition, the small lake impresses with its numerous islands to discover. If you want to go island hopping for a day as a little adventure, the lake is just the right choice for you.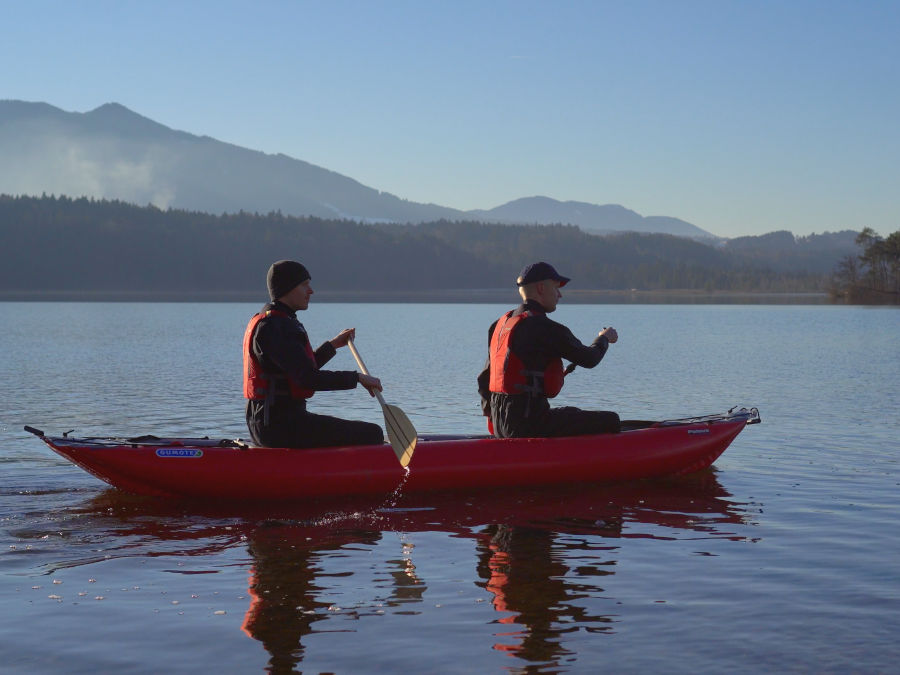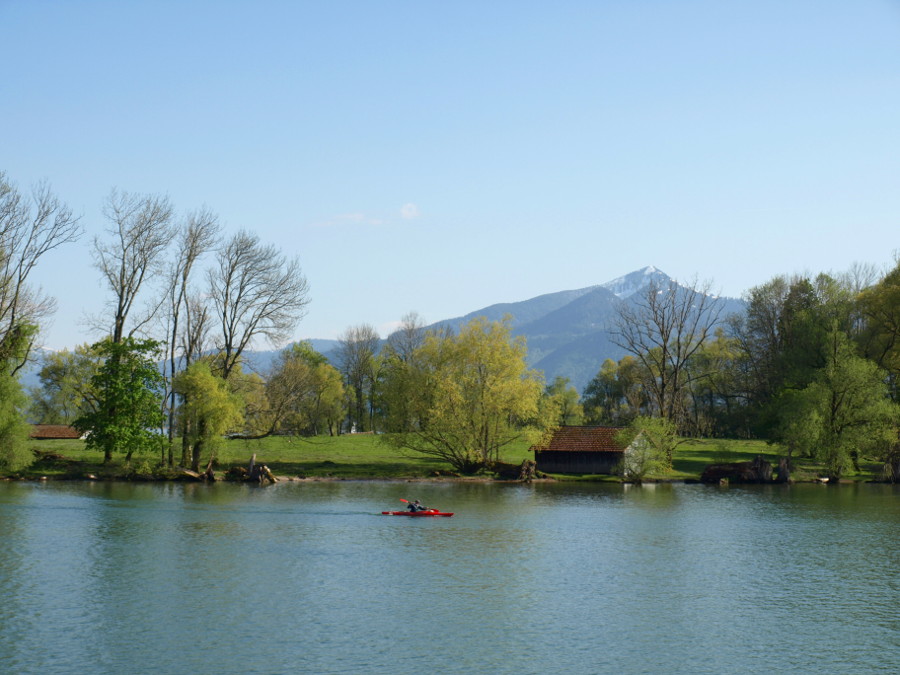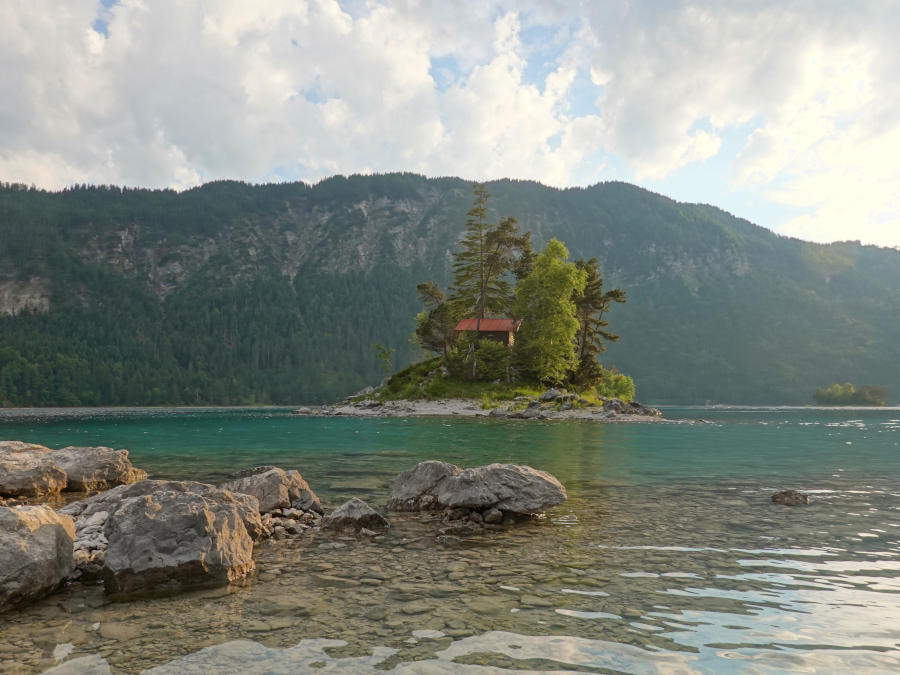 Lake Chiemsee is the third largest lake in Germany and we also love this lake because of its islands. The islands Herreninsel and Fraueninsel are like two worlds apart. One is home to a large forest with walking paths and a replica of Versaille Castle. The other island is basically an idyllic Bavarian village with a women's monastery. Both islands can be explored extensively on a long summer day.
Eibsee is a fairly small lake with numerous islands as well. But it's not the islands here that fascinate us so much as its location and water. Lying at the foot of the mountain Zugspitze (the highest mountain in Germany), you can not only see the mountains in the distance, but directly on the shore the imposing mountain massifs pile up with a view of the Zugspitze. In addition, the turquoise-blue water color conveys Caribbean flair.
North Bavaria – A destination for river paddlers
Not only South Bavaria has a lot to offer paddlers, but also the rest of the state, e.g. the hiking rivers in Franconia. The Altmühl Valley, for example, with its numerous shelters for paddlers, is also a popular address for canoe tours lasting several days. The river Altmühl rises in Franconia and slowly seeks its course to Old Bavaria. The emphasis is on slow, because the Altmühl is one of the slowest flowing rivers in Germany. So endurance is also required here when paddling. On the other hand, you will find many beautiful little villages along the banks that are worth discovering. Due to its many shelters for paddlers and very calm current, the Altmühl is especially popular among families.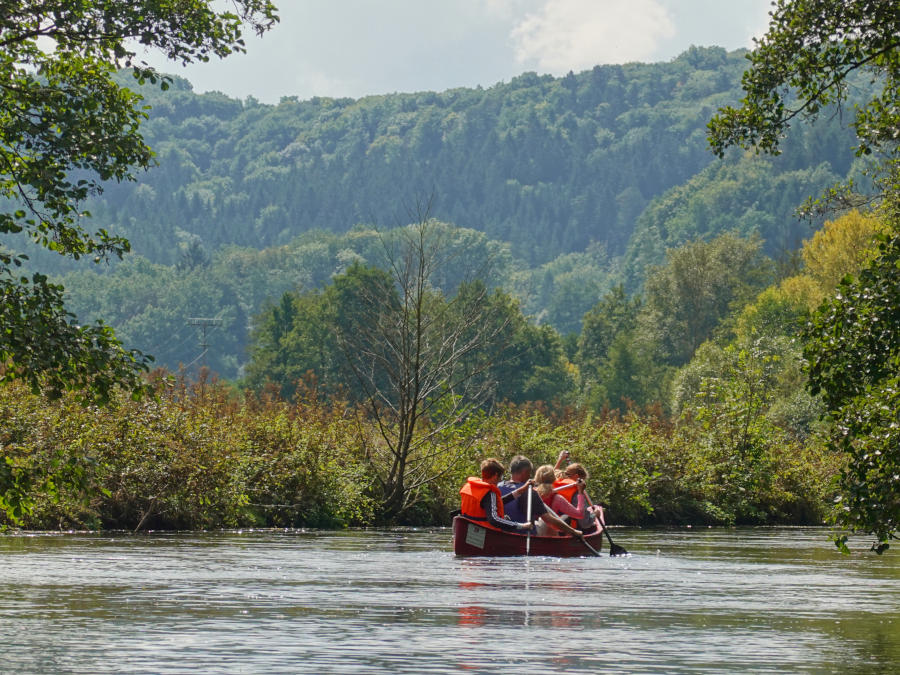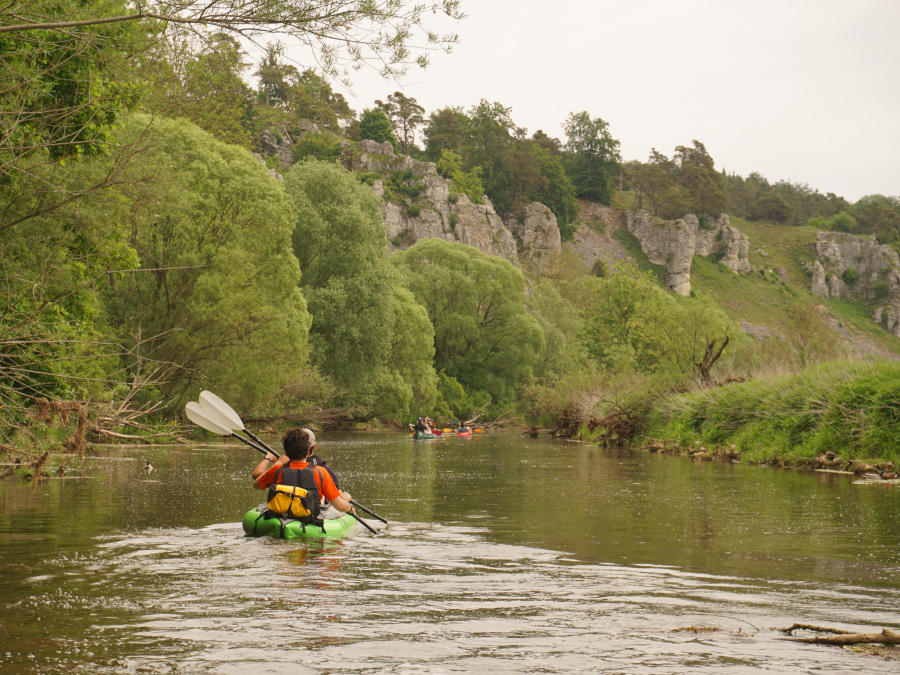 Another beautiful river in north Bavaria is the Pegnitz. The over 100 km (62 miles) long river Pegnitz has its origin in the Franconian Switzerland, flows through Nuremberg and unites in Fürth with the left Rednitz to the so-called Regnitz. Common paddling routes run between Neuhaus an der Pegnitz and Hohenstadt, although paddling between Neuhaus and Artelshofen is only permitted above a certain minimum water level. On the Nürnberger-Land website, a traffic light system shows whether the sections are currently navigable. In addition, the river is not allowed to be paddled with a SUP, raft or inflatable boat until Hohenstadt. Only canoes, kayaks and inflatable kayaks for a maximum of 3 persons and max. 6 m (19'7") length are allowed. We paddled the section from Vorra (entry point Pegnitzinsel with nice refreshment stop) to Hohenstadt.
Another nice canoe tour in north Bavaria is a 9 km (5.6 miles) long canoe tour through Bamberg, where you paddle on the right and left arm of the river Regnitz. In the meantime you have to portage your boat into the Hollergraben in front of the Chance-Jugend-Fähre in the city center. Shortly afterwards you will get back to the left arm of the Regnitz. There you will also see the Old Town Hall of Bamberg. In addition to the portage into the Hollergraben, the round trip includes a transfer at the Jahnwehr and at the Friedensbrücke (to get back from the left arm of the Regnitz to the right arm).
Lake Constance – Germany's 2nd largest Lake
Lake Constance is the second largest lake in Germany and is located in the border triangle with Switzerland and Austria. Geographically, it can be divided into three parts, Upper Lake Constance (Obersee), Lower Lake Constance (Untersee) and Lake Überlingen.
The charm of the lake is mainly its size, the mountains in the background and the beautiful towns on the shores. If you are looking for more nature, Lake Überlingen is the right place. Here, the shores are not so much built up and there is a great view of the mountains from here.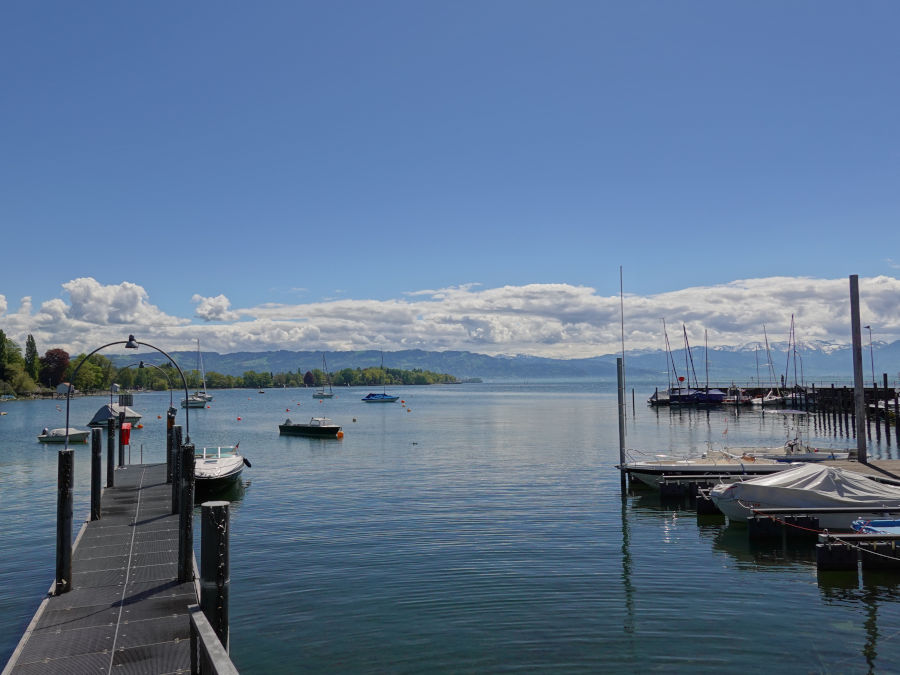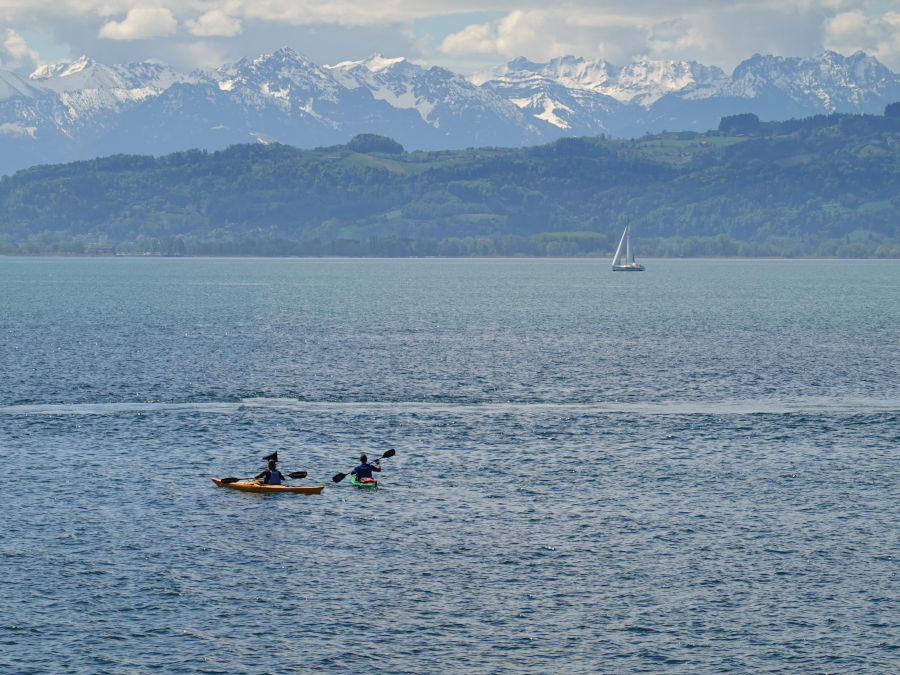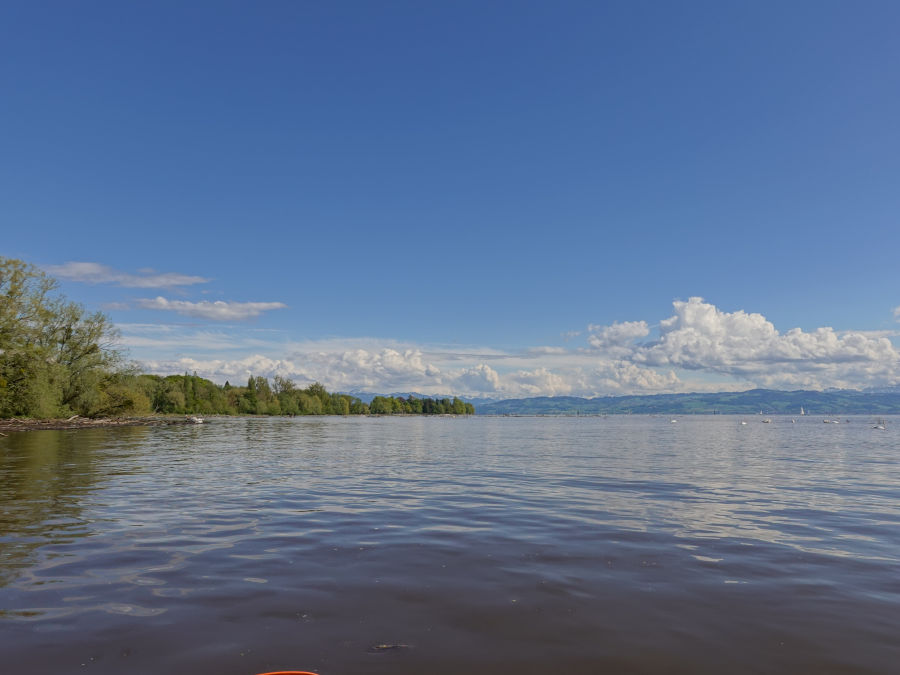 Spree Forest – A Labyrinth of Channels
From our point of view, the Spree Forest (german: Spreewald) is unique. It is a green oasis of forest and moorland, characterized by its numerous natural and man-made river arms of the Spree. Paddling here feels like a walk through the forest. And in between you come across a few idyllic villages. This feeling of walking through the forest on the water is what gives the Spreewald its special flair for us.
Especially the villages of Lübben and Lübbenau with their good train connections to Berlin are ideal starting points for a canoe tour. But also the village of Burg, which is less well connected by public transport, is worthwhile as a starting point for a paddling trip. Thanks to its size, the Spree Forest also offers ideal conditions for a canoe trip of several days. Campsites but also nice small guesthouses and hotels offer every paddler the right accommodation. Thanks to the small canals, the calm waters and the absence of motorboats, this paddling area is also a very good address for families with children.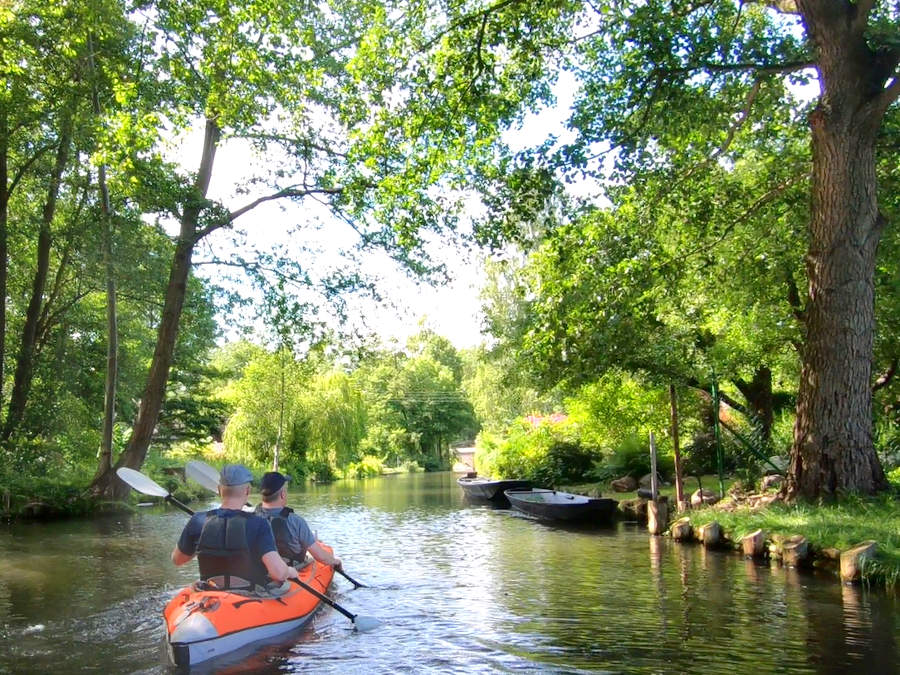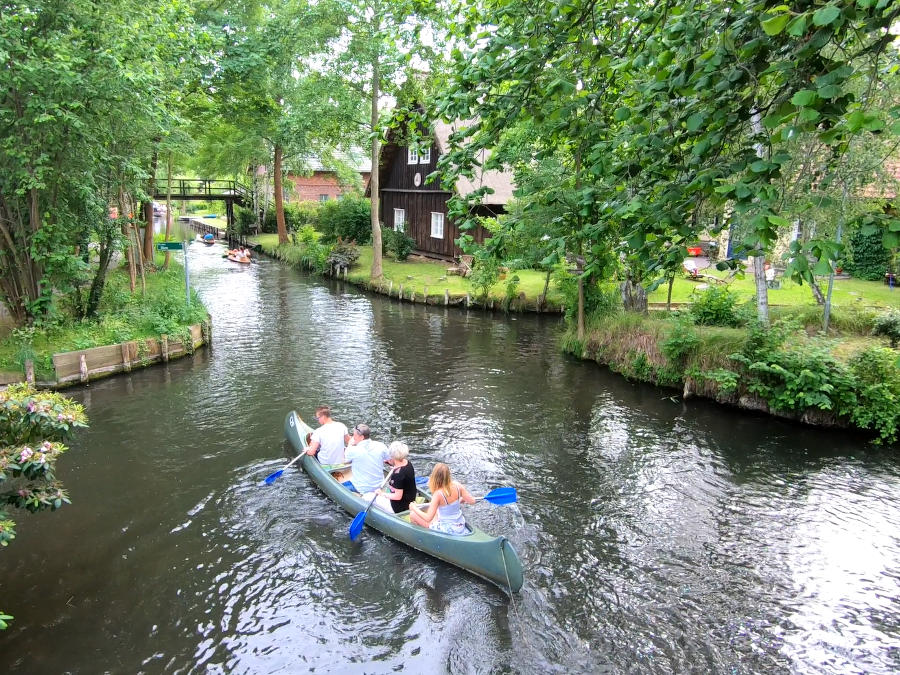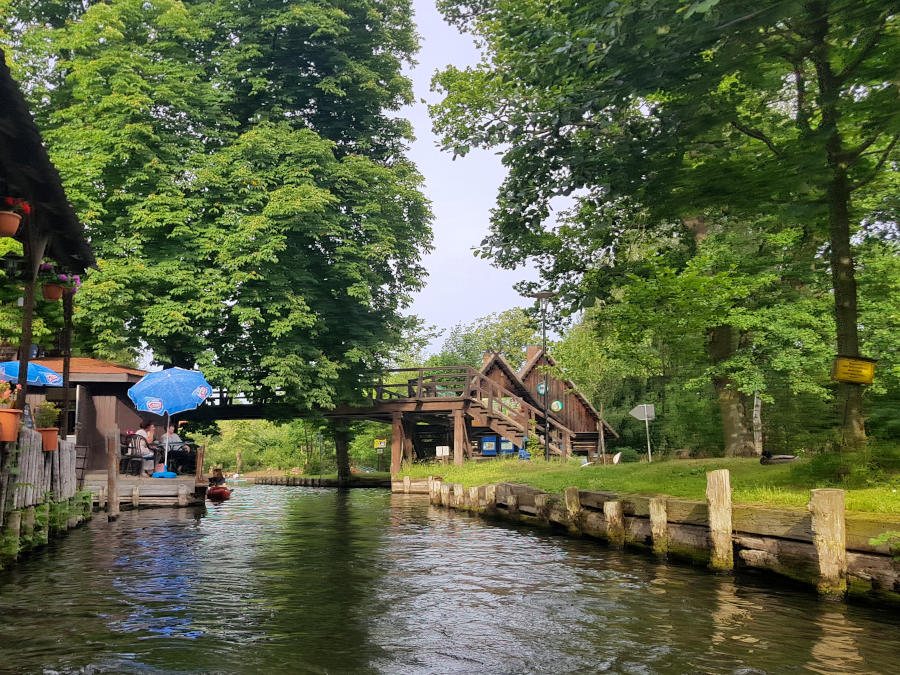 Berlin – Urban Paddling
As the capital of Germany, Berlin not only has a lot to offer historically and culturally, but is also more than worth a visit as a paddling destination. With the Spree and Havel rivers, two large rivers flow through the city. In addition, there are small rivers, canals and lakes.
Of course, some parts, especially in the city center, are closed to recreational paddlers, but the opportunities that are still available are enormous. Theoretically, you can cross Berlin once by kayak and thus experience sightseeing from the water.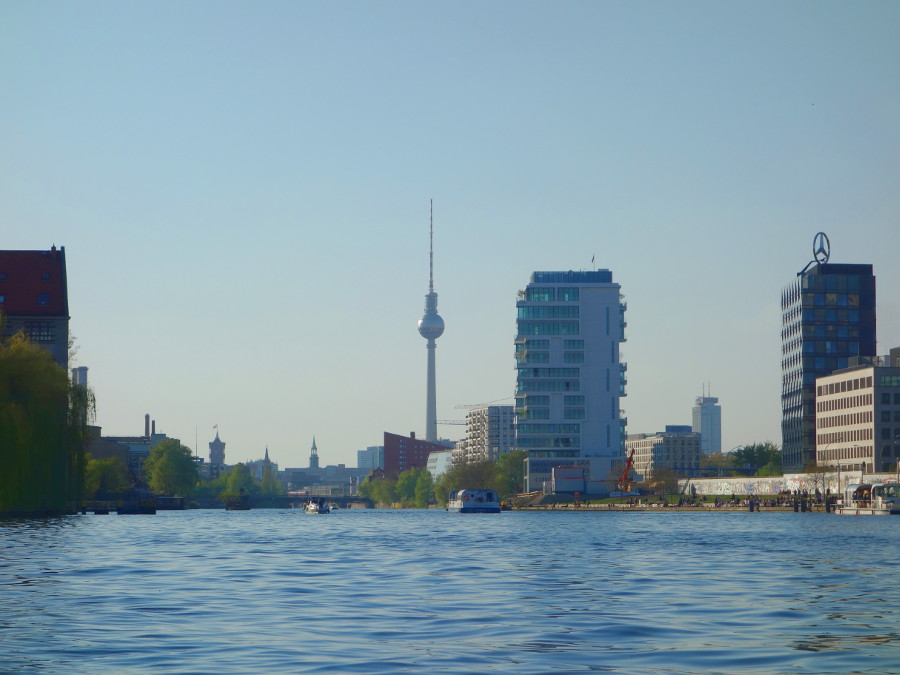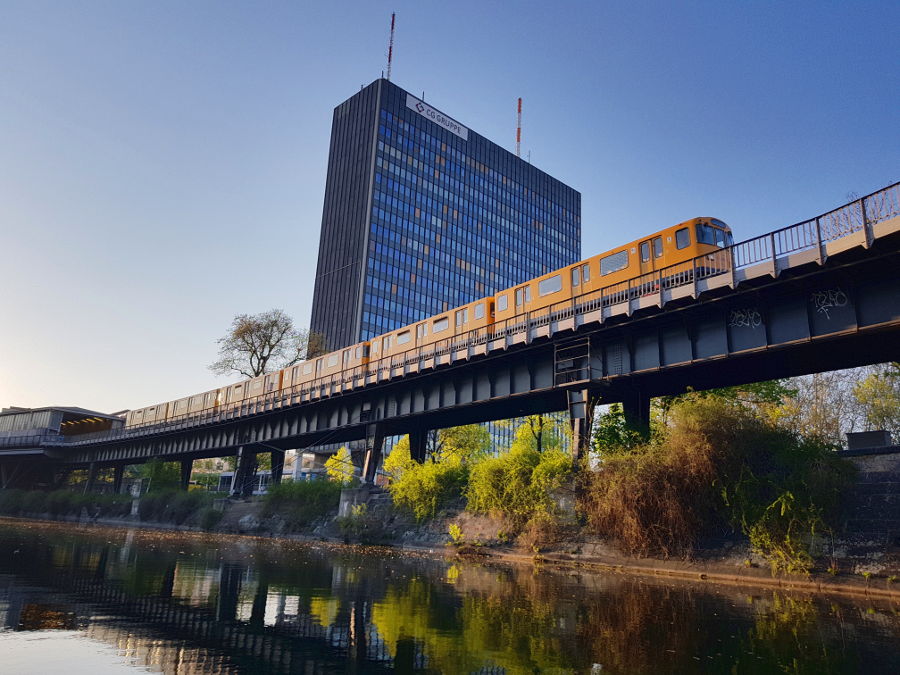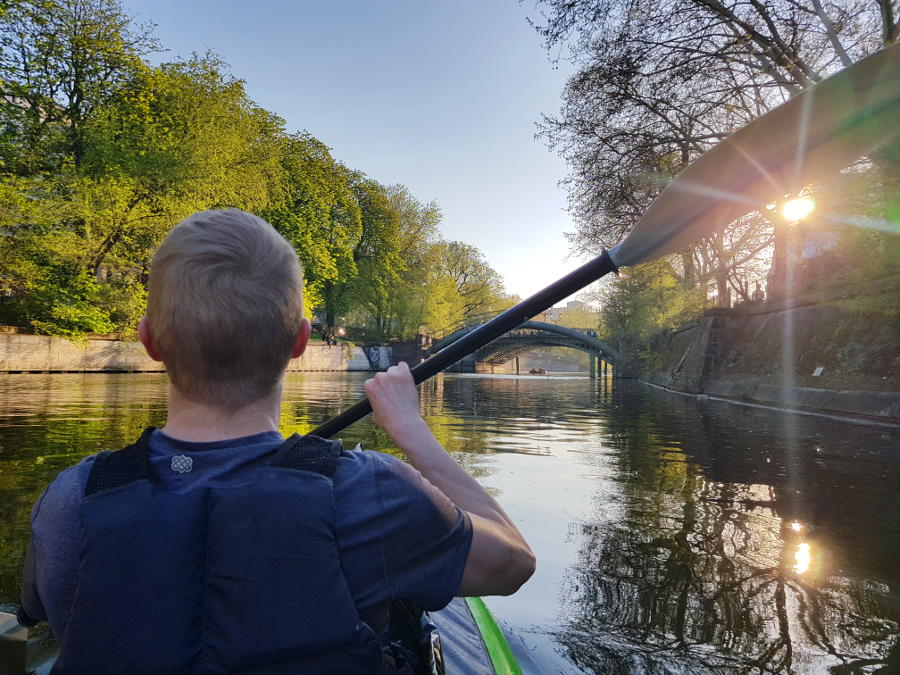 Mecklenburg Lakeland – The Land of a thousand Lakes
In the south of Mecklenburg and in the north of Brandenburg stretches the Mecklenburg Lakeland. The center of this area is Germany's largest lake, the Müritz. In addition to the Müritz, however, there are other large and small lakes, with many of them connected by canals. This gives endless possibilities for a canoe trip.
This lake district is the right place for you if you want to go on a canoe tour and not just discover one lake. In addition, small towns and villages as well as a rural area characterize the canoeing area. Many campsites have specialized in canoeing and therefore the Mecklenburg Lakeland is also a paradise for canoe tours lasting several days. Depending on the lake and canal where you are paddling, you will encounter quite a bit of motorboat traffic. This lake area is also a popular address among boaters and sailors.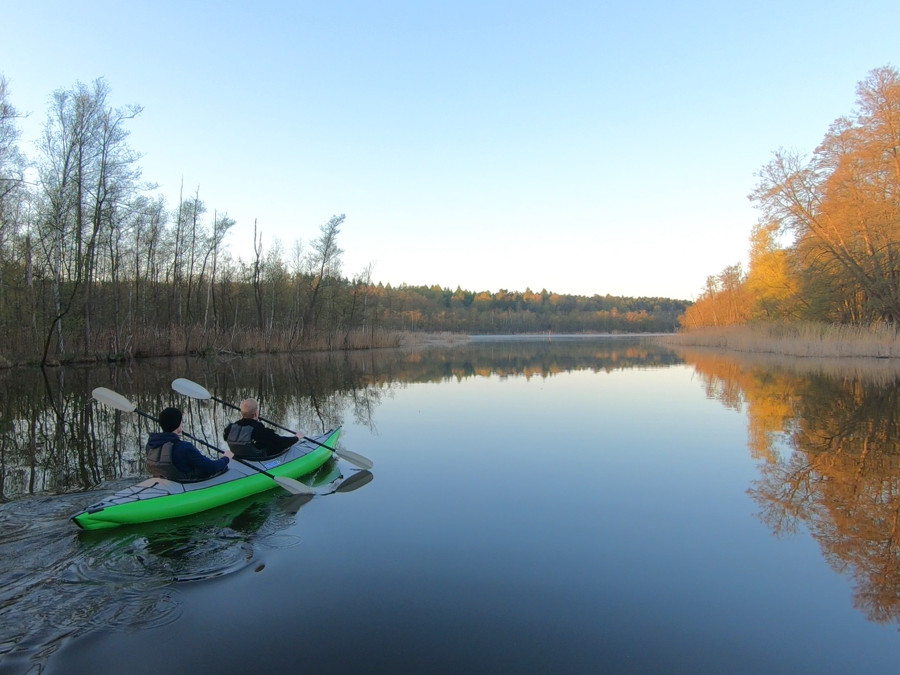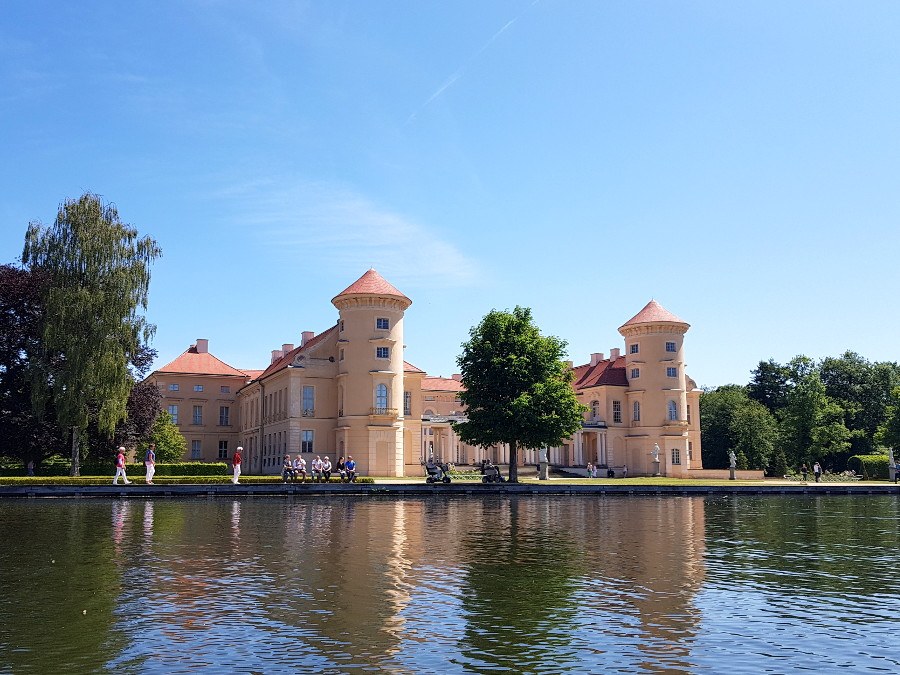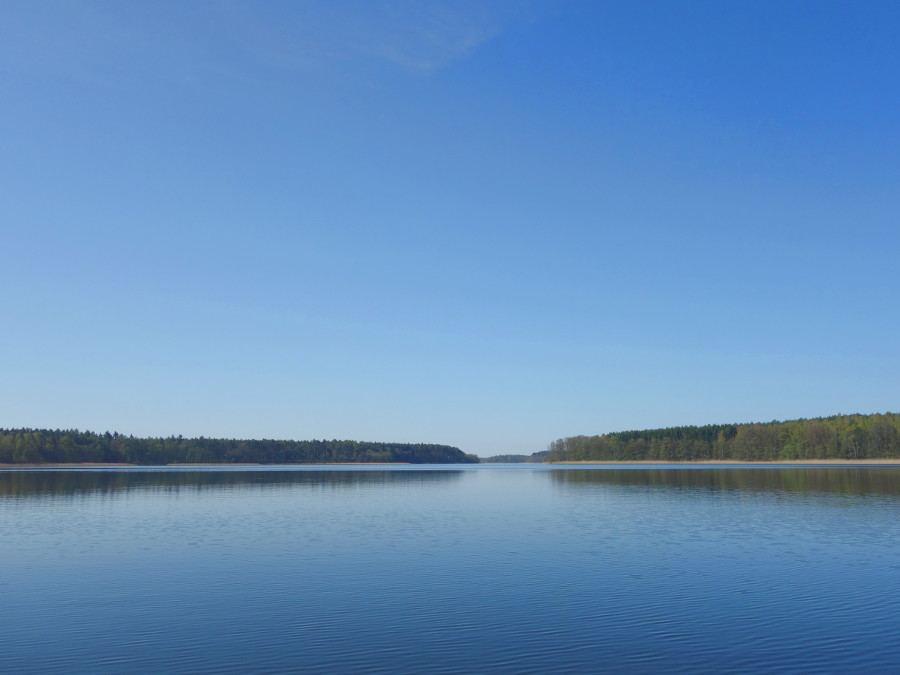 Dresden – National Park and Urban Paddling
How does it sound to you when you start your paddling tour in a national park and end it in the city center of Dresden, the capital of Saxony? That's exactly the kind of tour we did. First we hiked in Saxon Switzerland and then we paddled from Schmilka near the Czech border to Dresden by packraft.
At the beginning, Saxon Switzerland shapes the banks of the Elbe River and at the end, the beautiful Dresden. Since there are not as many opportunities for paddling in Saxony as in some other states, we would like to mention this Elbe tour here, because it is definitely a very special paddling tour.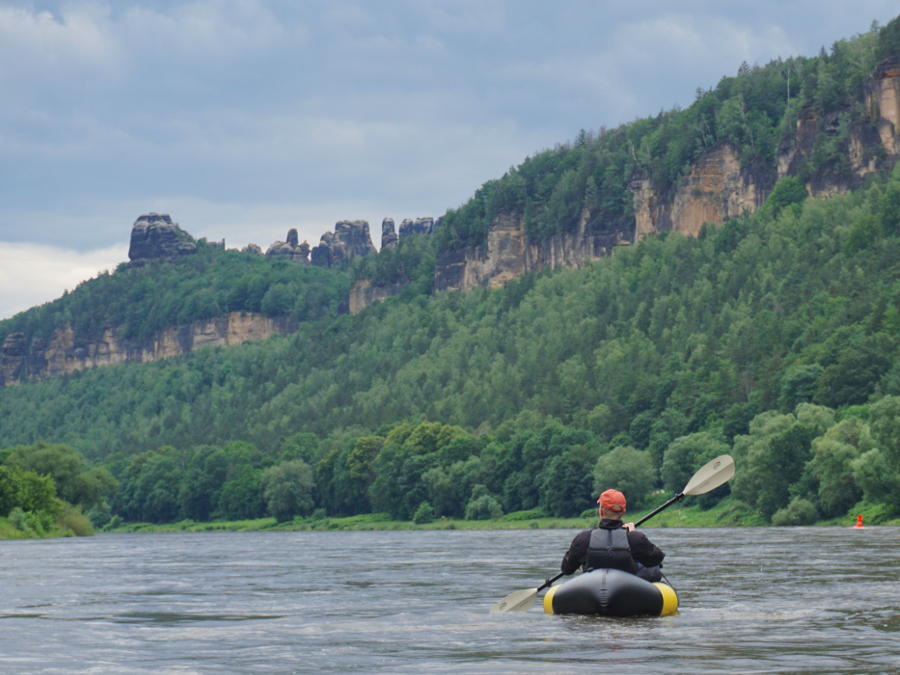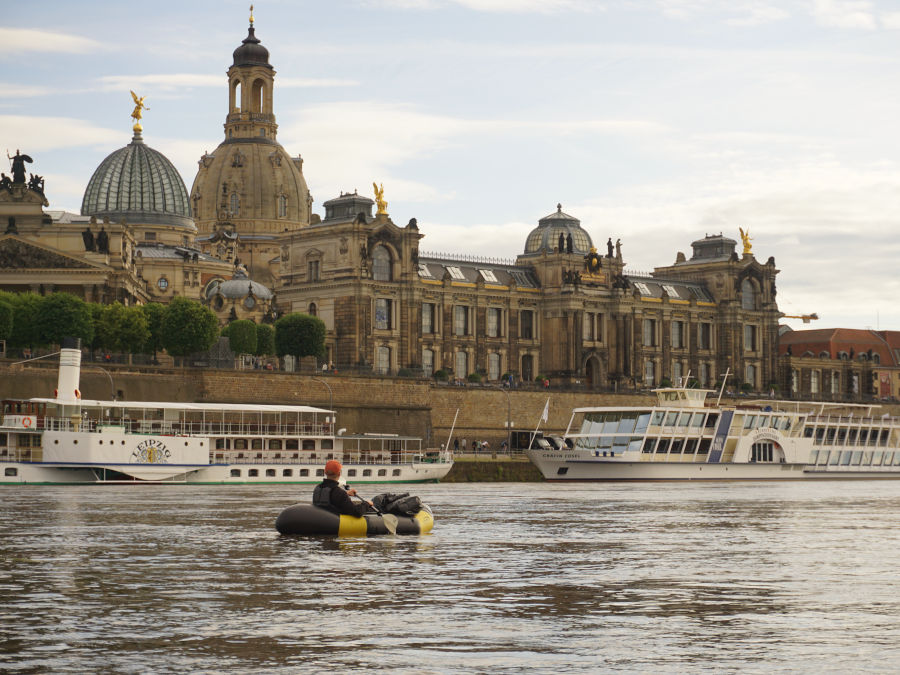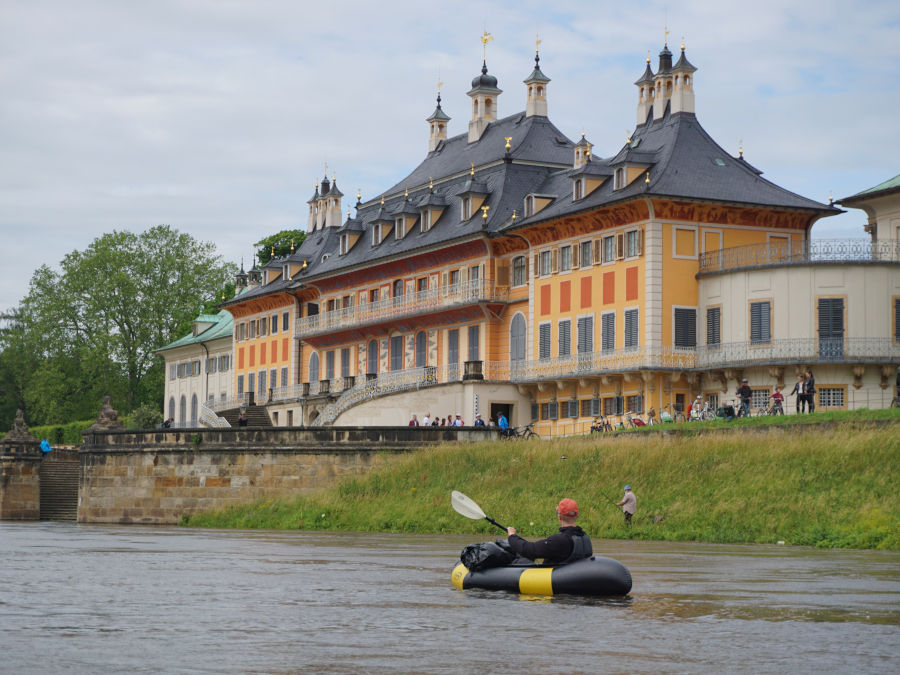 Saale near Jena – Beautiful river landscapes
The Saale Valley is one of the most beautiful river landscapes in Germany and with its location in Central Germany it is also easily accessible for many. The 413 km (257 miles) long river meanders through parts of Saxony Anhalt, Thuringia and Bavaria. In addition to the beautiful nature, there are numerous cities such as Jena, Saalburg, Naumburg or even the large city of Halle as well as numerous castles and palaces to discover.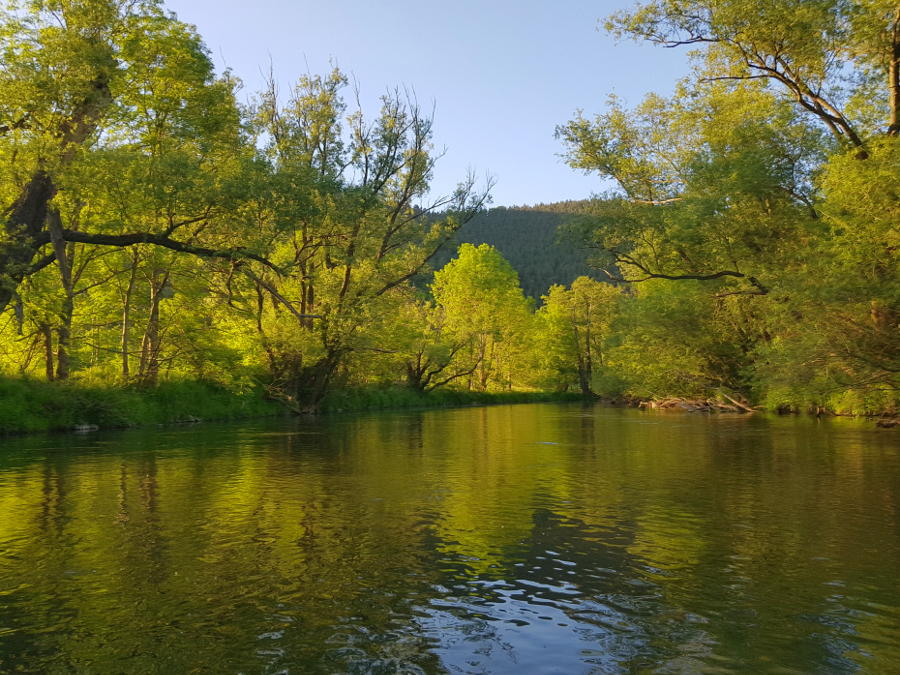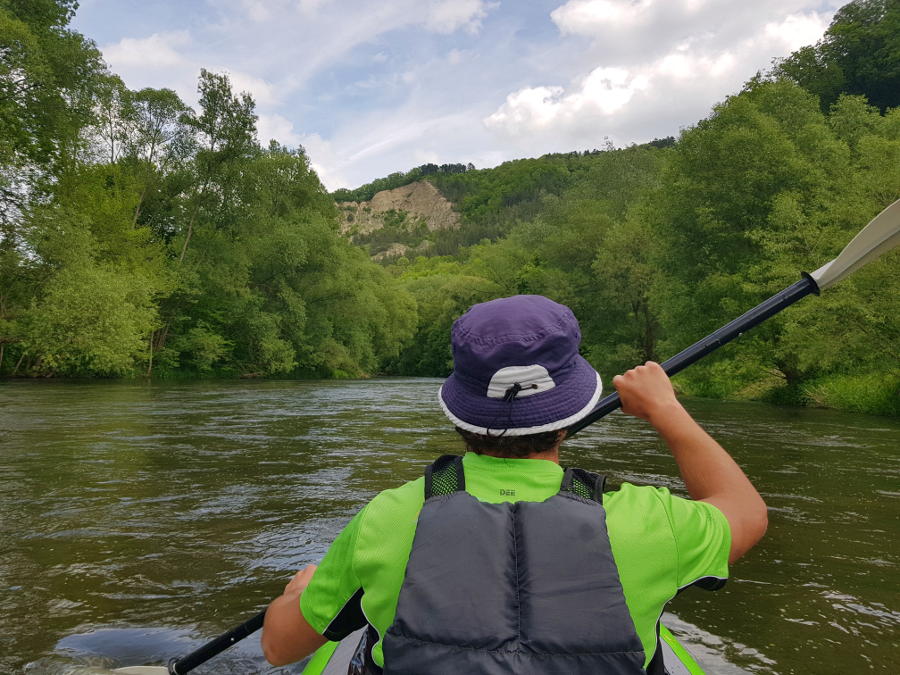 We hope you enjoyed our small selection of canoe and kayak tours in Germany. We will definitely expand the list in the future. And if you know of any other paddling spots in Germany that shouldn't be missed, feel free to let us know in the comments.