Find the best inflatable boat for you
Before starting paddling you need to find out which type of boat fits your needs and requirements the best. Beside different boat types there are various manufacturers that offer models with different materials and in different designs. Finding the right kayak or canoe is at the end not that easy and can take more time as thought. The following overview should guide you through this decision making process.

Kayaks are without doubt the kind of paddling boats that you see the most on the water. Kayaks are the fastest paddling boats. The following guides introduces this great boat type to you:
Inflatable Kayak
Drop-Stitch Kayak
Folding Kayak
We have already tested and reviewed the following kayaks.

Canoes are beside kayaks also very popular. Instead of a double-blade-paddle you use here a single-blade-paddle and it's common to paddle it at least with two persons. Canoes offer a lot of space and are great for longer trips on the water and family trips with young children. The following guides introduces this boat type to you:
Packrafts are actually compact kayaks. However, they deserve to be featured in a separate category because they offer different possibilities than usual kayak. Packrafts are inflatable kayaks made of extreme resistent but lightweight material. They don't weight more than 4 kg and can be put in nearly every bigger backpack. They make it possible to combine hiking or biking and paddling.
The following packrafts have been already reviewed: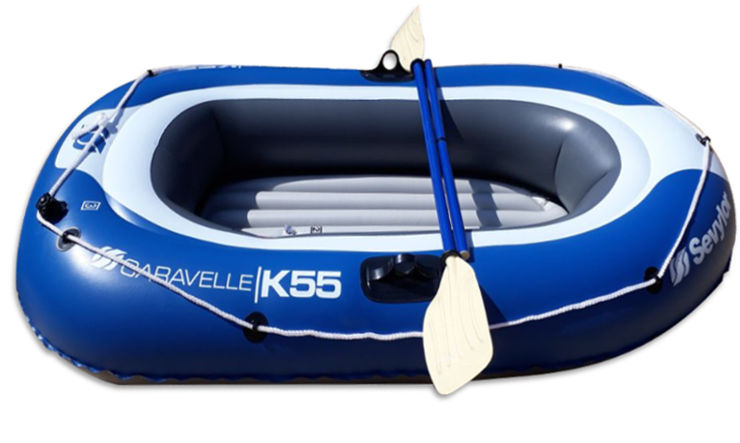 Not everybody wants to be on the water with a boat to do a sportive and challenging tour. Some people just wants and inflatable boat that is easy to set-up and can be used on hot summer days to chill on a calm lake. Discover more about these inflable boats in the following article:

Inflatable Fun Boats